We are a community for all who believe, doubt, and seek.
Sign up with your email address to receive news and updates from All Saints.
Visit our YouTube channel to engage with past and present messages and music. Please leave a comment. We would love to connect!
JANUARY:
23rd - 10am - ONLINE GATHERING (Watch HERE)
26th - 7pm - Rooted Class(click HERE to join class)
30th - CITY RENEWAL SUNDAY(rescheduled for February)
Participate at All Saints



There are plenty of places to get involved! We would love to have you join a Sunday serve team, a CORE group, Rooted class (and beyond)!
For more info Click below to sign up!
​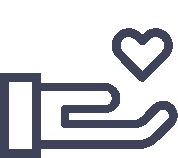 All Saints Church is supported entirely by the generous giving of our regular attendees and members. Thank you for your faithfulness and support. Everything we do is a direct result of your generosity.