Watch our Latest Gathering: Gathering and Reflection
We need to anchor the day with spiritual practices of self-reflection that keep us connected to Christ. We need these practices so that when the unexpected happens, troubles or joys, We're ready for it spiritually.
In essential beliefs — we have unity.
There is one Body and one Spirit…there is one Lord, one faith, one baptism, and one God and Father of us all. Ephesians 4:4-6 As we slowly make our way out of the COVID-19 pandemic please check in here for all upcoming church events - in-person and virtual!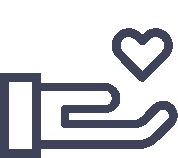 All Saints Church is supported entirely by the generous giving of our regular attendees and members. Thank you for your faithfulness and support. Everything we do is a direct result of your generosity. Subscribe to our newsletter