Watch our Latest Gathering: What Is Truth?
What is truth? How do we know what truth is? Join us as we consider the meaning of truth and what it means for us today.
In essential beliefs — we have unity.
There is one Body and one Spirit…there is one Lord, one faith, one baptism, and one God and Father of us all. Ephesians 4:4-6 As we slowly make our way out of the COVID-19 pandemic please check in here for all upcoming church events - in-person and virtual!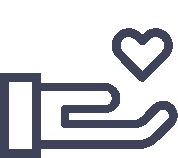 All Saints Church is supported entirely by the generous giving of our regular attendees and members. Thank you for your faithfulness and support. Everything we do is a direct result of your generosity. Subscribe to our newsletter
We are a community for all who believe, doubt, and seek.