We are a community for all who believe, doubt, and seek.
Sign up with your email address to receive news and updates from All Saints.
Listen to recent messages via podcast or watch past messages on YouTube.
Miss the music? Enjoy this selection of songs we sing at our Sunday gatherings.
2023 UPDATE:
All Saints has moved to virtual only. We look forward to gathering with you again as we establish our rhythm as a virtual church community. Our plan is to continue with a regular podcast as we work on a venue to record video messages and establish an interactive platform.
Stay tuned for updates by subscribing to the newsletter above or following @allsaintschurch on Instagram.
We are praying and working to make this a great place to grow, learn, and inspire as we believe, doubt, and seek together in our relationship with Jesus and each other.
Participate at All Saints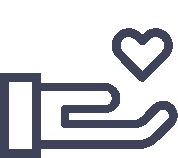 All Saints Church is supported entirely by the generous giving of our regular attendees and members. Thank you for your faithfulness and support. Everything we do is a direct result of your generosity.